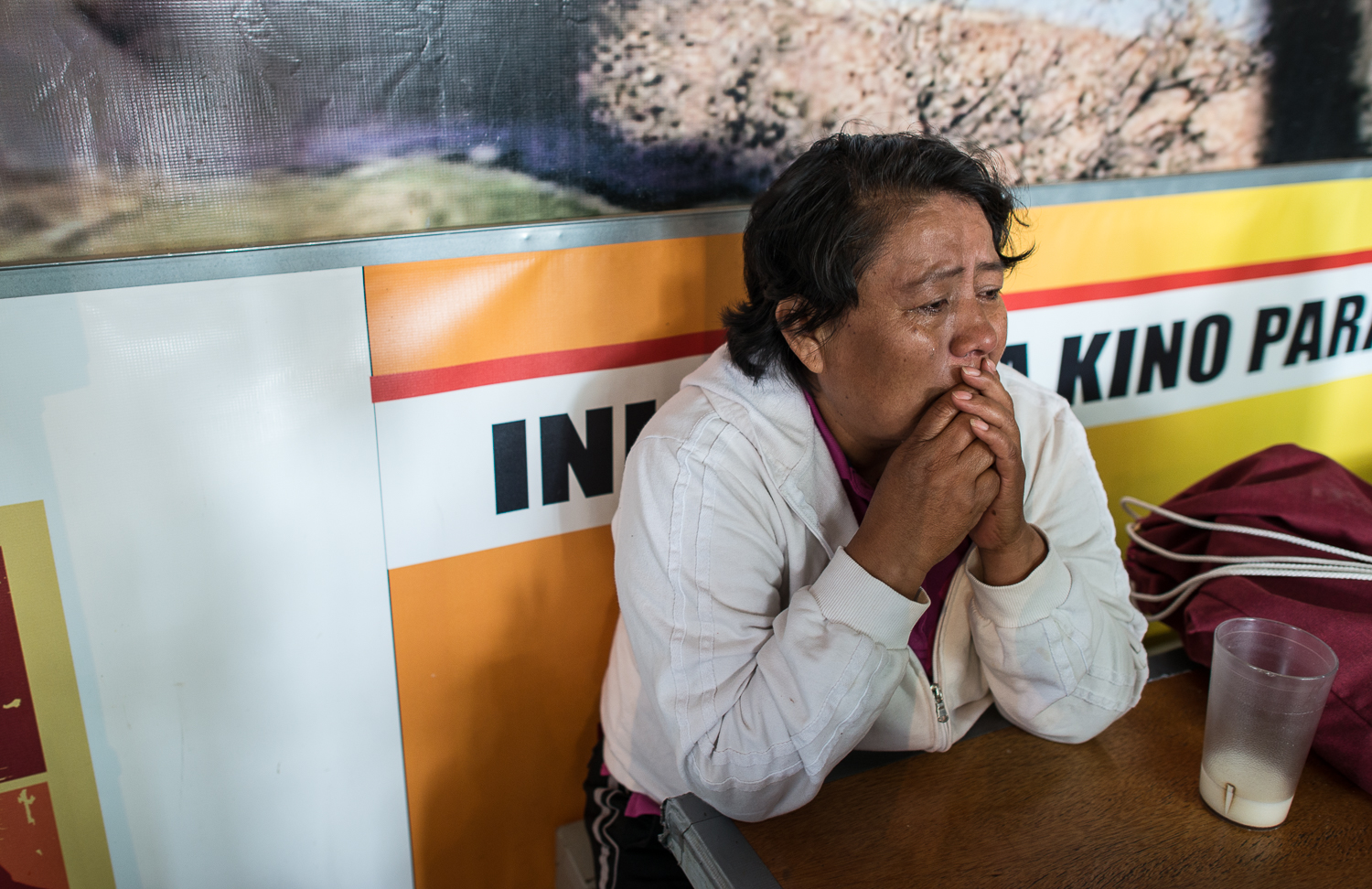 Nogales, Mexico
Esperanza Reyna Ortega contemplates her options after being deported the night before.
Nogales, Mexico
The Kino Border Initiative provides free first aid services to recent deportees, most of whom present with extensive blistering to their feet, dehydration, heat exhaustion, and malnourishment.
Nogales, Mexico
Father and son confer a day after being caught crossing the border illegally into the United States to join the rest of their family in Allentown, PA.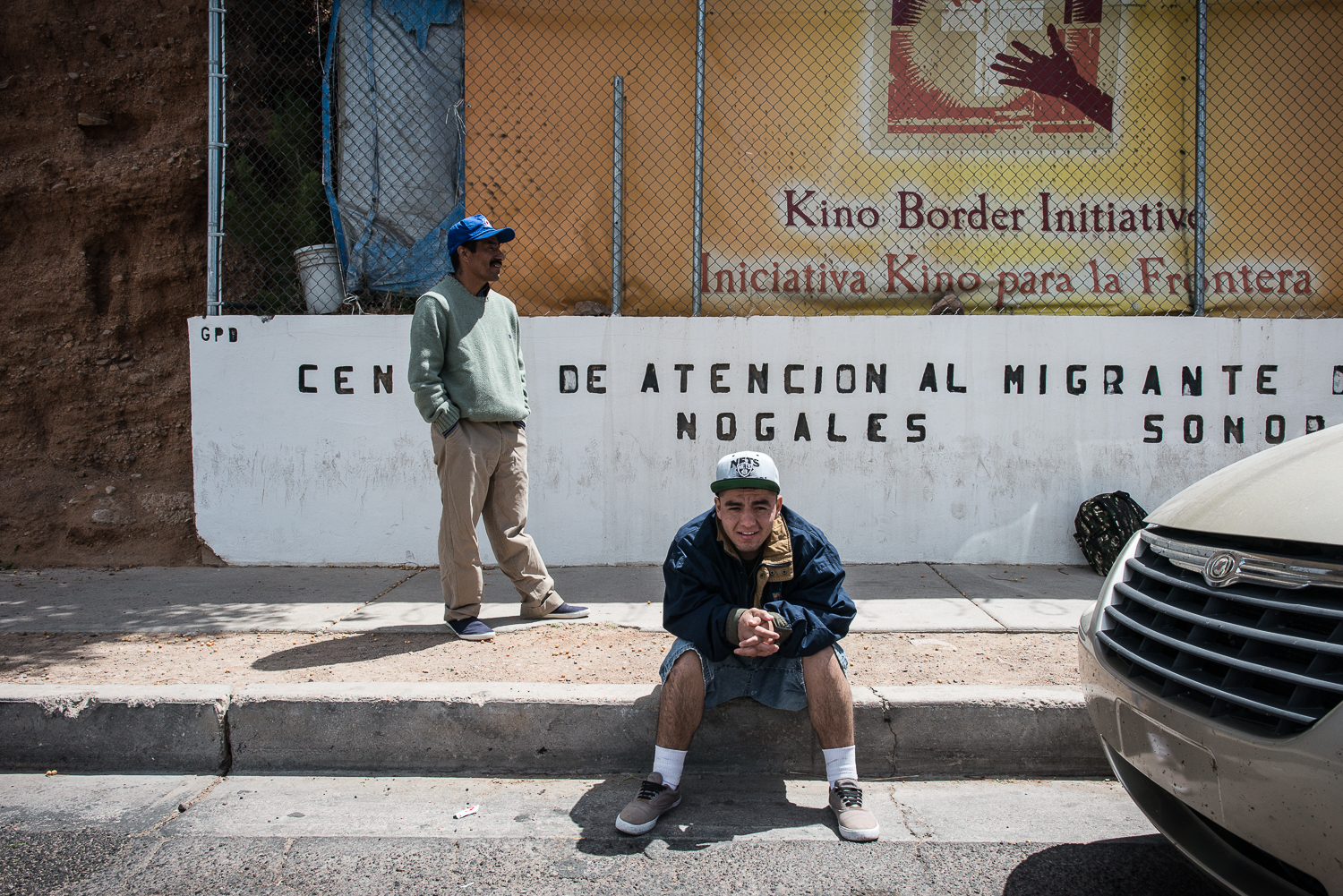 Nogales, Mexico
Two men, deported from the United States the previous day, contemplate their options, sitting on a street curb a few hundred meters from the US-Mexico border crossing.
Nogales, Mexico
2 men deported the previous day read the local newspaper outside the Nogales, MX bus depot, as they await the opening of a local bus depot, where the owner offers deportees free breakfasts every Sunday.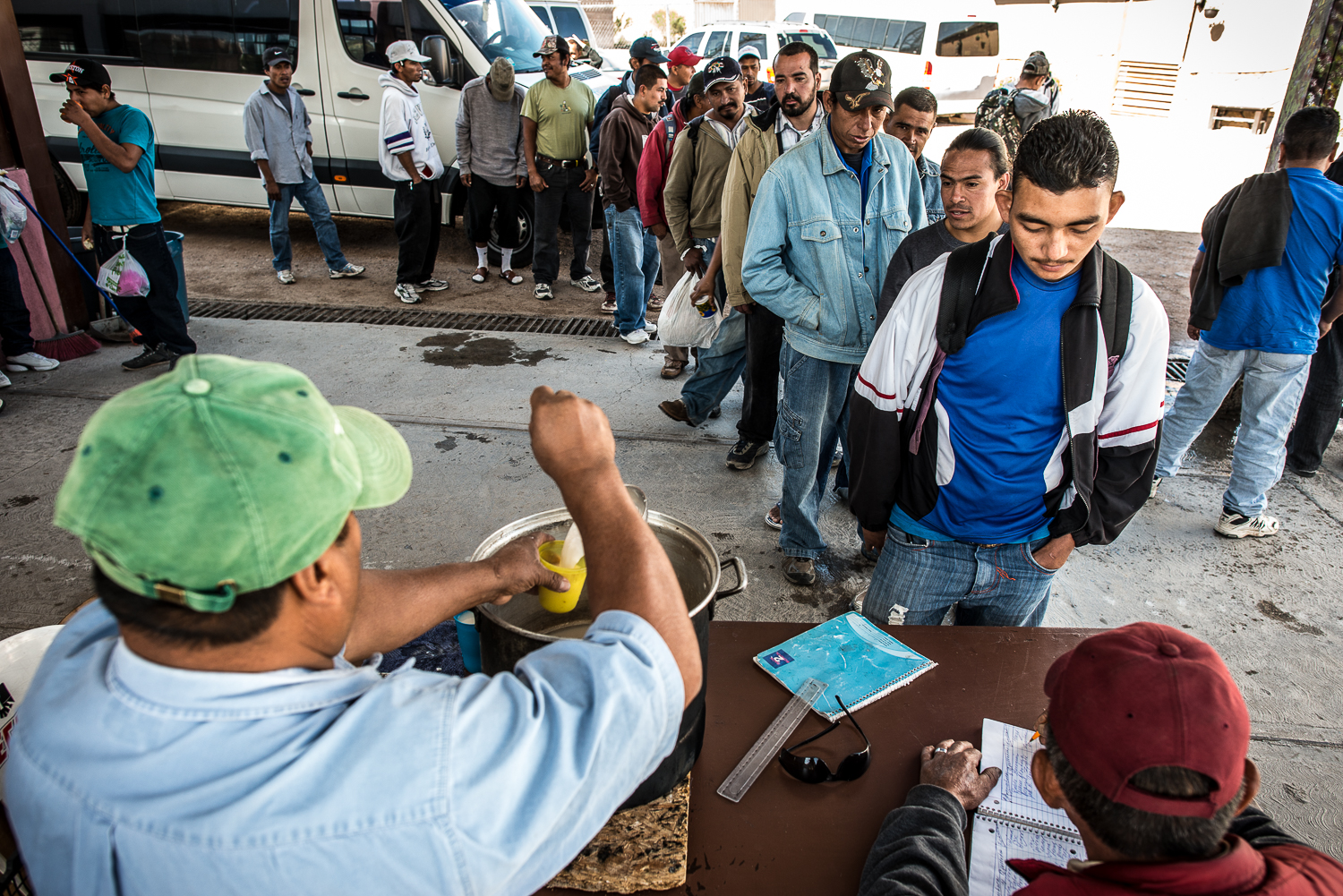 Nogales, Mexico
Recent deportees line up at the local bus depot for a free breakfast of steamed rice milk and bread.
Nogales, Mexico
A man deported the night before awaits verification of his identification papers in hopes of free breakfast at the Kino Border Initiative cafeteria.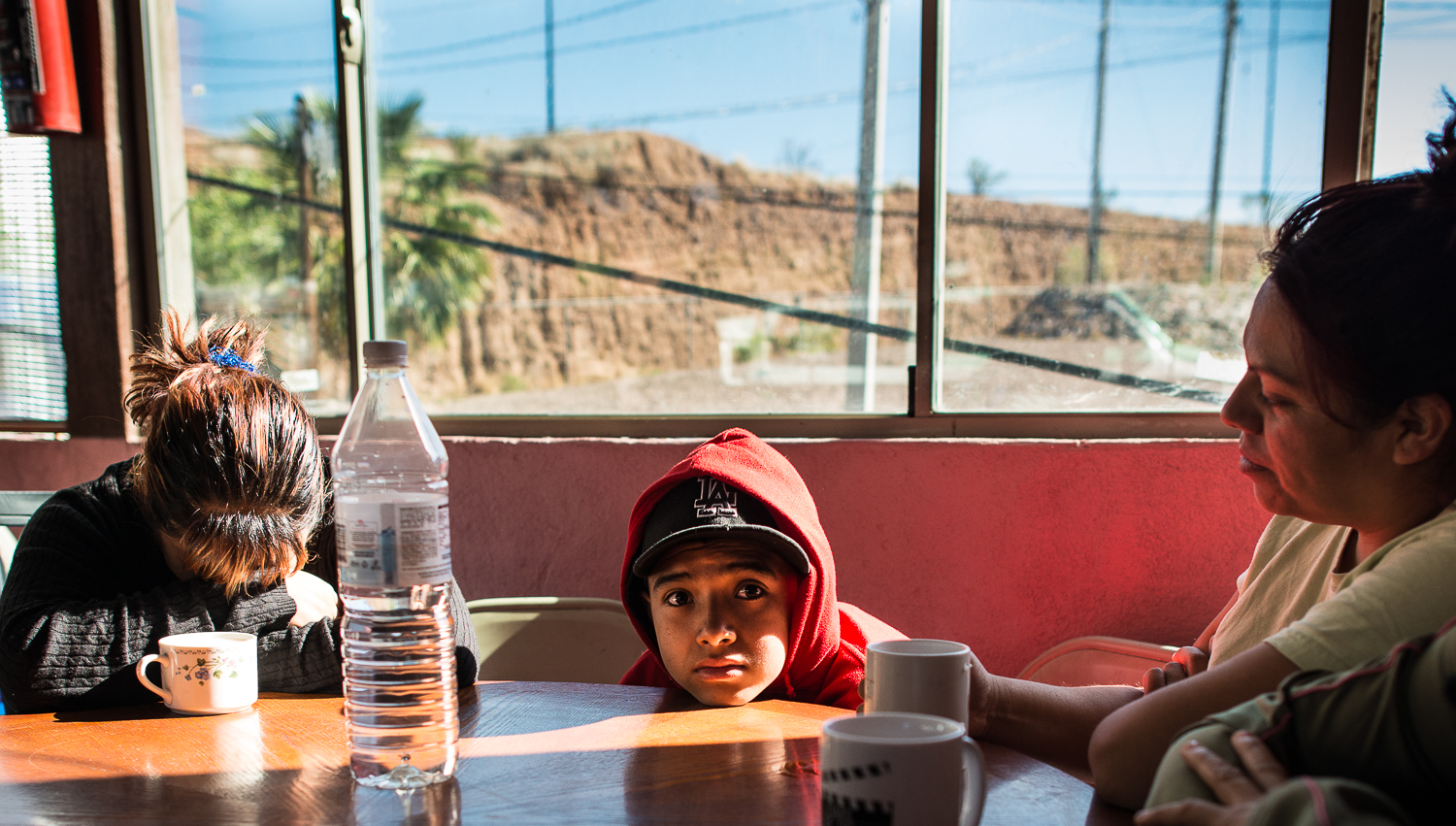 Nogales, Mexico
A 12 year old boy caught crossing the border with his parents 2 days earlier sits with his mother and a group of recently deported women after a breakfast of warm rice milk and bread. The family is planning a second attempt the following day.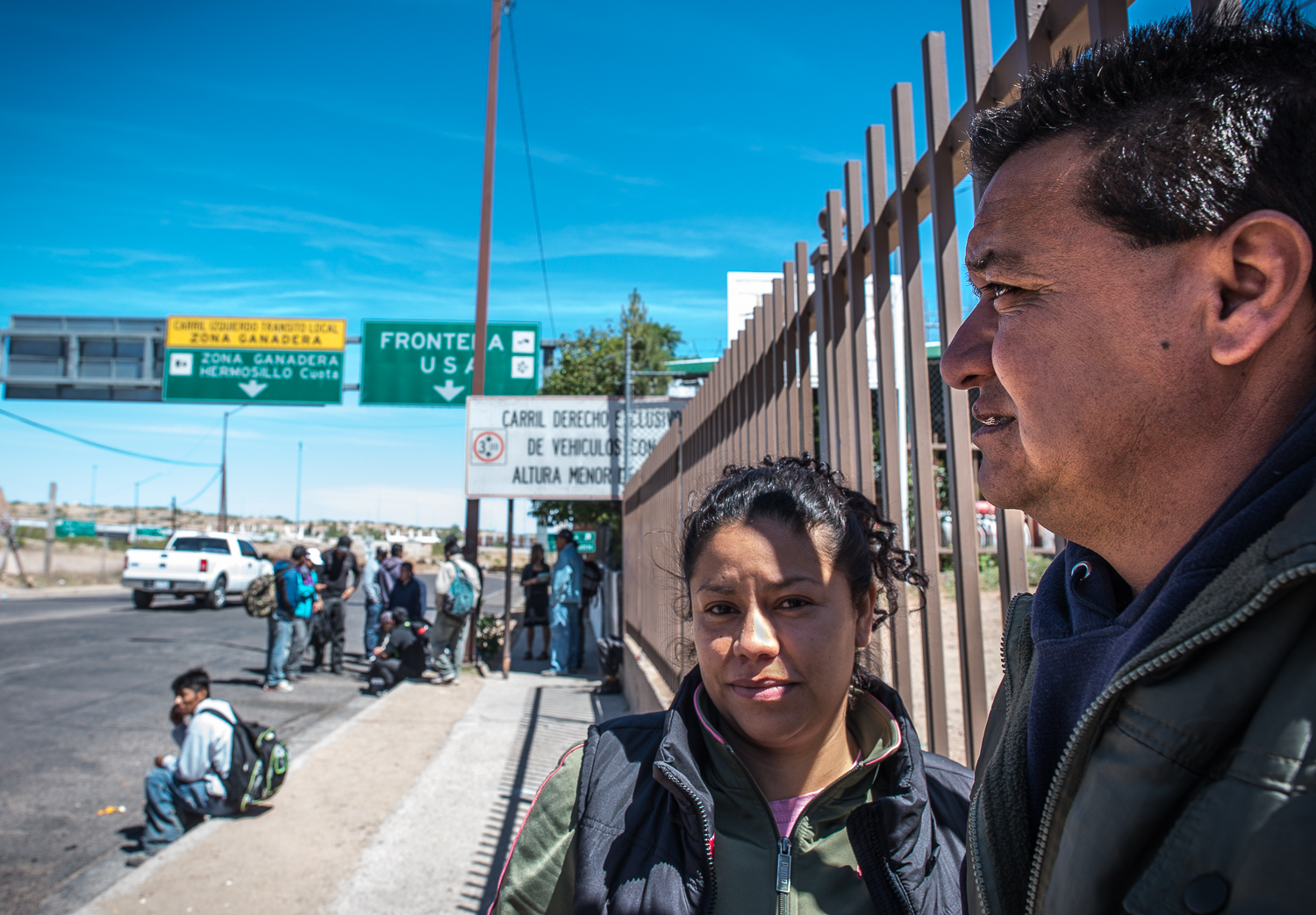 Nogales, Mexico
A husband and wife discuss their plans for a second attempt.
Nogales, Mexico
Recent deportees converge upon the car of Francisco Olachea, a former deportee turned relief worker, who spends his Sunday mornings providing free clothes to migrants at the US-Mexico border. Most of these men will be attempting a second border crossing within the next 1-2 days.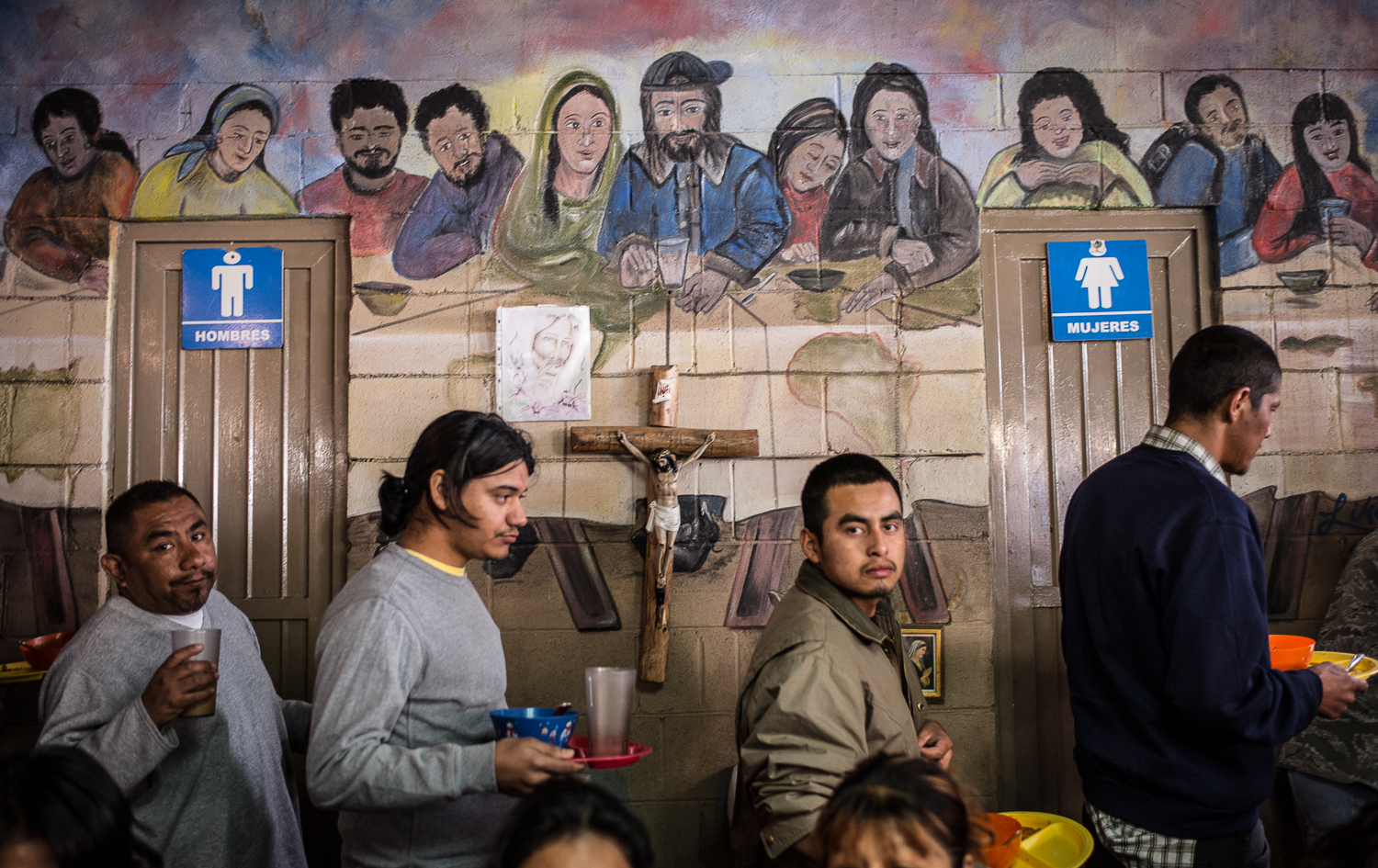 Nogales, Mexico
Food line, Kino Border Initiative Cafeteria.
Sasabe, Arizona
A group of Mexican boys sit on the Mexican side of the open gate at the Sasabe crossing along the US-Mexico border.
Nogales, MX
The sun sets on the US side of the US-Mexico border west of Sasabe, AZ.
Deported
In the United States, the terms "deportee" and "migrant" are rarely equated with the face or story of a particular individual, nor the personal history that spurred them to undertake this dangerous journey. These photos, taken on the Mexican side of the of the US-Mexico border, capture the faces and lives of those who have tried unsuccessfully to cross the border, and many who are trying again to escape to what they hope will be better lives--safety for themselves and their children, an education, employment, and reunification with family members.